After reading motivating articles Online, you finally decided to start a blog. Now a big problem - you don't know what to blog about…sounds like you?
I understand the frustration - it's tough finding a profitable blogging niche with no help. You can even waste months thinking of what niche to blog about, I have been there before, and I understand the pain.
Fortunately, I have come to your rescue, I will show you how to find a profitable niche for blogging even if you are stuck of ideas. Profitable niche means a high traffic niche (more money).
Your worst nightmare will be copying someone's niche, thinking it's profitable, or it will be profitable for you - You are wrong!. You should know that "You can never beat the competition by copying the competition."
What does niche mean in blogging?
A niche is a specific topic a blog covers in detail (what your blog is all about). Even if you have millions of ideas flowing in your head, they must be around the same topic - to be called a niche. Example; Video editing is a niche on its own. Whereas, you can extract enough content ideas from it.
What are the types of Blog Niches?
Broad Niche: The name says it all "broad." It's a type of blog that covers every branch of a topic, more like writing about everything in a topic. Example - A blog that writes on all kinds of "Insurance" is a broad niche blog.
Micro-Niche: This is the reverse of a broad niche. This time, the blog is more specific in the kind of content it publishes. Instead of writing about Insurance (generic), it specifies a type of Insurance. Example - Car Insurance.
By the end of this article, you will decide whether to choose a broad niche or micro-niche.
Why you need a blogging niche?
Building your blog's foundation around a niche is super important, you want to be specific and not be a jack of all trade. The sole purpose of having a niche for your blog is to help you build a brand, become an authority in a niche. You can't become an expert in every niche, you need to be specific.
How To Find Profitable Niche For Blogging Using 5 Sure-Fire Techniques
Pick A Topic You Enjoy Talking About
You surely have topics of interest, the ones you enjoy talking about daily without getting bored. These topics are something you really understood, adored, and Fancy - more like hobbies
One of the best ways to find a blogging niche is to choose a topic you already enjoyed talking about. However, you might get confused here - I will explain.
Using myself as an example, I really enjoyed talking - about anything. I enjoyed cracking people up and making them laugh. Does that mean I should be a comedian? Hell No!. It only means this technique can't work for me.
On the other hand, If you find yourself talking about only a few things that make sense, example - cooking, fashion, education, and so on - its an indication that you really love those topics, you can pick one of them as a niche for your blog.
I must emphasize - Never pick a topic that makes no sense. The niche must be best expressed with words, not videos. Some topics are best expressed with videos, and can only do well on youtube. You should restrict yourself from those topics.
Example - If you enjoy swimming, you surely know you would do better teaching people how to swim through video than a blog.
It's okay if you have no topic of interest you can blog about, You just need to look beyond what you love talking about to what you will love talking about.
Do Deep Market Research
It's super essential to evaluate the market, so you understand what's trending and what's not, what people are buying, and what everyone is talking about. This is called Market research.
To ease this process, Let's work with an effective tool called google trend. This tool will help you identify trending topics globally. It also enables you to determine whether a topic trend is increasing or diminishing.
Let's run the term "Car Insurance" in google trend:

Seems Car Insurance is a trending topic in the US, it has never fallen below 50 out of 100 in the past 12 months. You can tweak the result to be more specific, I leave mine at the default settings (United States, Past 12Months, All categories, Web search).
The default settings make more sense (business-wise), but that doesn't mean you should stick with that. In a situation where you target clients/customers geographically, you have no option than to review the settings.
Let's say you live in France, you need to change the geography to France to get more accurate data (if you are targetting clients in France). Let's do that and see if the trend changes.

Turns out not too many people are searching for Car Insurance in France. But I noticed a sudden spike from august 24 - October 12, this might be an indication that it's a seasonal trend - it has its own trending time.
You see why you need to know how to find a profitable niche for blogging yourself. Maybe your friend living in the US blogs about Insurance, then you emulate him/her whereas you live in France, the result will never be the same.
The important part you can't afford to miss!
Google trend is a useful tool helping you to identify trending topics, right? But how many people are actually searching for that topic, what is the search volume per month?
This brings me to keyword research. To be precise, you need to know how to do proper keyword research if you ever want to succeed as a blogger. More about that later.
I can only recommend KWfinder; it's a paid tool you will need throughout your blogging journey, the cheapest among all keyword research tools. You can decide to opt-in for either monthly or yearly plan (Yearly plan saves more cost).
I assume you already purchase your KWfinder (or Purchase it here), Now type in "Car Insurance" to know the monthly search volume.
The result was fantastic, At least 1.2 million people are searching for that monthly. You see why you need a keyword research tool like KWfinder? Google trend will only give you a glance, But the keyword research tool will provide more exciting data.
Like I said earlier, KWfinder will help you uncover different topics (keywords) you can write about, check their ranking difficulty, and many more. It will be your most enormous investment if you are serious about blogging.
Find a Hole in the Market
Another sure-fire way to find a profitable niche is by finding a hole in the market. Every market is saturated, right? But not with accurate information. Search engines want to reward valuable content.
I Split this into 2:
Find a hole in an existing market
This is very simple and straight forward. Most bloggers push out garbage content, they don't mind quality at all. This is where your expertise comes into play
Example: If you discover a niche where there are no up-to-date contents, it's a sign most of the bloggers in that niche are outdated. So if you have better knowledge and can produce more valuable content, you have found a niche for yourself.
This usually happens when people decide to start a blog without niche haunting, they end up providing misleading or inaccurate information. Once you find a niche like this, immediately go to your kWfinder and check the search volume for that niche to see if it worth it.
Find a hole to create a new market
You know when you forecast something, and it happens? That's what I am talking about here. You might have discovered a trend in the society, predict a future problem that's likely to occur from that trend.
Now start writing about the problems and solutions to your forecast. This is a hard one, nobody is searching for the niche yet, but you know millions of people will start searching in no time.
Example: The 5G network is currently a trend; most experts had warned about its dangers to humans. If you have in-depth knowledge of the 5G network, you have found a niche to dominate. Just start a blog with a domain name like (whatis5G.com), or something similar.
Then start writing what people want to read, you will become an authority in that niche fast. Google recently introduced an algorithm called E-A-T; it favors experts' contents the most.
The moment you start producing quality content, people will start seeing you as an expert, Google would also begin to rewarding your expertise.
Learn a new Skill and Keep Learning
This is my favorite one. I had a hard time starting a stable blog. I already created a few blogs before, and they all failed. I was having difficulty finding a proper niche I can comfortably blog in.
Since I already had a passion for digital marketing, I leverage that opportunity. I gathered a few ideas from my previously failed blog, I started to learn digital marketing, and the result is this blog.
Even if you have no skills or knowledge you could blog about, You can decide to start learning a new skill. It would be more like learning, implementing, and writing. Just a matter of time before you become an expert with your newly learned skill.
Nobody is born an expert, you become an expert. If you are ready to start learning a new skill today, you can turn it to a blogging niche. Just do the necessity - Use KWFinder to your best.
Example: Let's assume you are ready to start learning to Copywrite today, you can start a blog about copywriting. As you learn new things, Practice it, then you write about it from your experience.
Evaluate your Past Experience
Another exciting way to find a profitable niche for blogging is by evaluating your past experience. Where have you worked? What work have you done? How long have you done a particular work
A retired banker with 10 years of experience isn't a stranger to banking software, he can possibly write numerous articles around different banking software comfortably. Experience is the teacher of all teachers - the best teacher.
In fact, blogging is super easy and interesting when you have enough experience in your niche. You already know the ins and outs of everything; you will attract more organic readers as people love to listen to an experienced person.
To be more understandable, almost all niches are profitable for blogging. But, the numbers are not the same, so you need to be sure of what you want.
It makes sense to be in a niche with high demand (people searching) than blogging in a niche where only hundreds of people search per month.
Before finalizing a niche, here are few questions to help you evaluate if a niche is worthy.
5 Questions to Ask Before Picking A Niche For Blogging
1. Are You Interested Enough in The Blog Niche?
This is a must!. No matter how profitable a niche is, you won't succeed if you lack interest in that niche. The mistakes most newbies make is picking a niche because it's profitable without having any passion for it.
It doesn't mean you need to have 100% passion or interest for a niche, but at least you need small passion to keep the ball rolling. The more you write and have fun, the more interest you develop for the niche.
2. Do You Know Enough Or Ready to Learn About This Blog Niche?
It's an excellent idea to be an expert in your niche, this helps you grow fast and earn organic readers. However, it's okay even if you are not an expert; you just need to be ready to learn.
Most bloggers started their blog as a novice, they know only a few things. Their determination and hard work (learning new ideas every day) had turned them into an expert. Like I said earlier, "you mustn't be an expert, you become one."
3. Is There a Paying Audience For This Blog Niche?
Before you decide on a niche to choose, you should confirm if there are paying audiences in that niche. Not all niche are the same, some are paying high why some low.
If you run a news blog, where you give breaking news. It's almost impossible to convert your readers to sales. Even if you have 10 million monthly readers, 95% (If not 100%) are not ready to buy anything from you. Take note of that before picking a niche.
4. How Many People Are Searching in Your Blog Niche?
I have said this above; with the help of a keyword research tool like KWfinder, you can scrutinize a niche to check how many people are interested in that niche.
Don't focus so much on the number, but at least it should exceed 1000 searches per month.
5. Is This Niche Likely to Be Around for Years to Come?
Fashion niche is an example of an Evergreen Niche, this niche isn't dying any time soon. While choosing a niche for your blog, make sure you settle for an evergreen niche.
It's simple, just calculate how long a niche has been existing? Is it a continuous trend? Will people keep searching about it in the next 10 years? Those are ways to pick an evergreen niche.
Note: Don't go for a broad niche, it's wise to niche-down (micro-niche) to see fast results. Try to be very specific with your niche. It's better to write about Facebook than writing about social media (Facebook, Instagram, Twitter, and so on).
Wrapping Up: How to Find Profitable Niche For Blogging
Starting a blog is easy, but achieving your blogging aims is the hard part. One of the few reasons why bloggers fail is because they don't choose the right niche (Costly Mistake).
I hope I was able to help? I just show you how to find a profitable niche for blogging with ease. If I had known this earlier, my previous blogs wouldn't be a mess.
So what's keeping you waiting from starting a blog? Wait no more. Use this Comprehensive guide to start a blog now! - Click Here.
Please Share with love ones, Pin to Pinterest.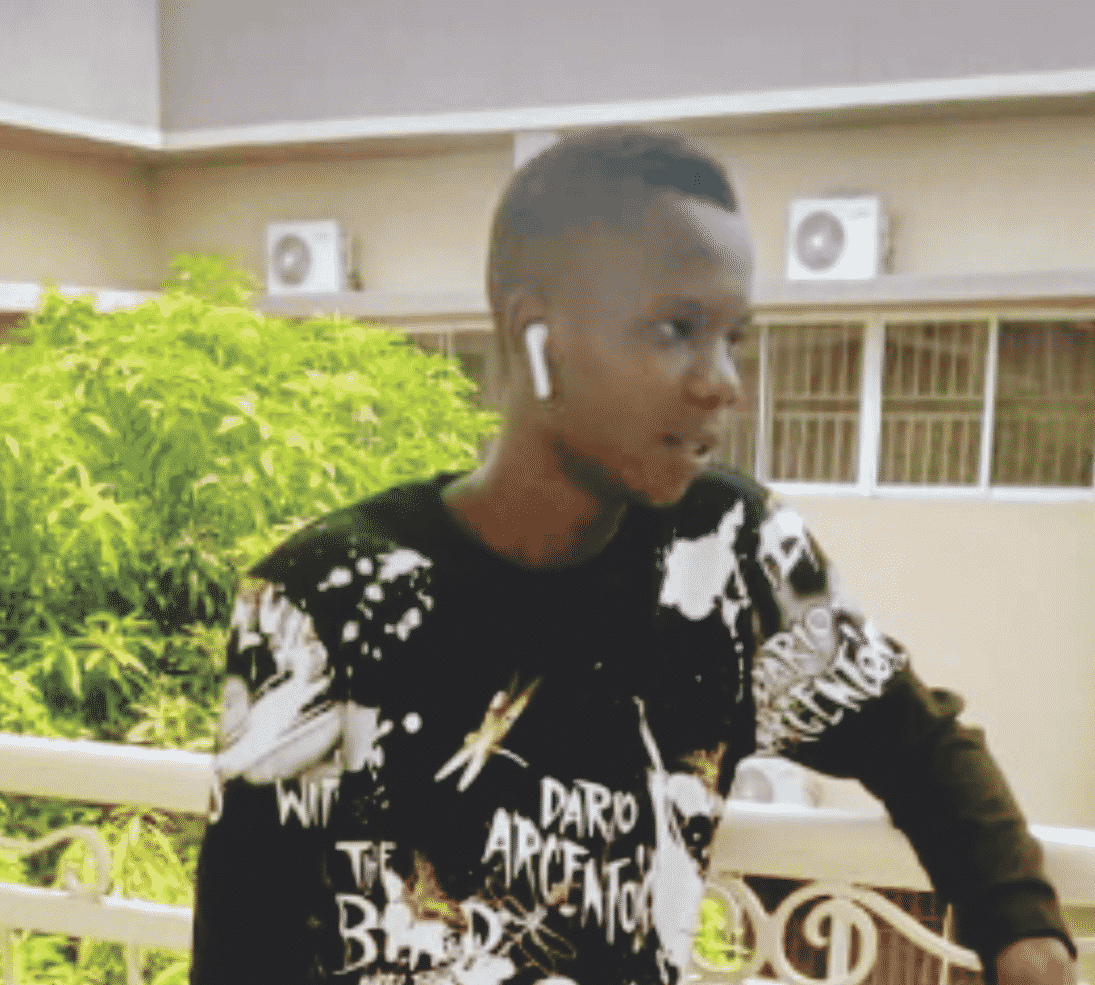 FOLAJOMI BALLO
I am a Digital Marketer, Blog Analyst. I help new Bloggers with powerful tips to grow their Blog Fast.