Do you wish to read an unbiased Authority Pro Theme Review?
You want to know if the theme is worth your money? Or you want to know if it possesses some superb features that can hyperloop your blog's exposure to the next level?.
I will show you everything you need to know without being biased.
It's a common saying that "One size fits it all," this is the perfect description for the authority Pro Theme – It's everything combined in a single theme.
Why Read This Authority Pro Theme Review?
I personally use this theme on this blog, so I am in the best position to tell you the ins and out of the theme. More importantly, I have read a few Authority Pro Theme Review online. So, I decided to write a more advanced review and show you the proper setup.
Authority Pro Theme Review (Full Features)
Authority Pro is a Gutenberg ready, and SEO optimized WordPress child theme from StudioPress. The theme's brilliant design makes it compatible with all types of websites. It possesses some unique features, such as:
Mobile Responsive
Due to changes in Google's algorithms, mobile responsiveness is now more critical than ever. Search engines take "responsiveness" seriously that they rank sites that are responsive above others.
Authority Pro Theme is very responsive; it can adapt to any type of device (Desktop, Mobile, Tablet) without hurting the user experience. Using this theme gives you an edge over your competitors whose sites are not responsive.
SEO Optimized
The best way to attract free and organic traffic is through search engines. And, It won't be possible without proper SEO optimization. Authority Pro Theme is SEO Optimized; you don't need a 3rd party SEO plugin like Yoast or Rank Math.
However, I recommend you to use a third-party SEO plugin, it's handier to use. On the other hand, if you want to reduce plugins, you can delete your 3rd party plugin and work with the theme SEO settings.
The theme SEO settings will be displayed below every post before publishing, it's your duty to use it as you want.
Speed Optimized
The average attention span of humans is 3 seconds. If your site takes forever to load, you will be losing tons of readers daily. Search engines also identify speed as a core ranking factor; you might experience poor ranking if your site is slow.
While choosing a WordPress theme, you must evaluate its speed; you don't want to settle for a theme that takes forever to load. Authority Pro Theme is fast because it codes are clean.
WooCommerce Optimized
Do you wish to run an online store along with your blog? Or, You want to set up an eCommerce store without hassle?. The Authority Pro theme is WooCommerce Optimized. With a simple drag and drop, you can create an eCommerce store in a few minutes.
You might need supports of other WooCommerce plugins if you want more flexibility. However, this theme will make it easier to set up an e-commerce Store. This kind of feature is not always available in other themes.
Gutenberg Optimized
Few months ago (December 16), WordPress roll out a new version 5.0, which is built on Gutenberg. This induces most webmasters to start finding themes that are compatible with Gutenberg.
Gutenberg is a unique editor, it's a page builder on its own. With Gutenberg, you don't need third-party page builders (which are not free) to create an excellent page.
I have created many pages (landing page, Sales page, Welcome pages, and so on) with Gutenberg editor. It was through authority pro I get to know about Gutenberg.
Translation Ready
Often time, your target audiences are not English speaking races. Or, your services are global, so your site needs to be multilingual.
You can easily translate your site to any language with a plugin. However, If your theme is not Translation Ready, the translation will always fail.
Even if you write for only an English audience, it doesn't hurt to get your site ready for other languages too. You might need that feature someday.
Ebook Ready
You have an ebook you already wrote? This theme has some pre-design ebook covers you can leverage. Just do little drag and drop and create a new ebook cover in a few minutes.
Authority Pro Theme Review (How Much Does It Cost?)
I believed you are convinced that this theme is the best for you. So, if you are ready to purchase this theme, you should understand there are 2 different plan:
Single Theme
Theme Bundle
The single theme price is $129.95 (Lifetime), You will get the genesis Framework and Authority Pro Theme. This is enough to start using the theme. You can get the Single theme here.
However, The Theme bundle is a bit expensive ($499.95), but you will get all child themes (not only Authority pro) forever plan. You can get the theme bundle here
If you are a solo blogger, the single theme plan is enough. But, if you are an agency that creates websites for different clients, the bundle plan is the best choice. It will save you $1,200, and you will get all the child themes and full support.
Getting Started with The Authority Pro Theme
Now I assumed you have purchased and downloaded the theme. The next part is the installation.
Installation Process
The installation process is normal, but a bit different from other themes. This time, you will be installing 2 zip file:
Genesis Framework
Authority Pro
The Genesis theme is basically a parent theme. Authority Pro is a child theme. Imagine it like this:
Genesis – Main Category;
Authority Pro – Sub category
On your WP admin, Head to Appearance >> Customize >> add new.

Next, click on Upload Theme > Choose the Genesis.zip > Click Install now, Then activate it.

Once done, An error message will pop up, prompting you to install a child theme. Just repeat the installation process, but this time, you will install and activate the (Authority Pro .zim file).
Note: You must install and activate the Genesis.zip file before replicating the same process for the Authority Pro file. Don't install the authority Pro first.
Setting Up Authority Pro Theme for Your Blog
After installing the theme, the next step is to set it up for your blog. Of course, we all have different tastes, so your settings may differ. Sure, I will walk you through the advanced settings.
Now, head over to Appearance >> Customize, you will be taken to the theme customization page. To ease your stress, I have numbered each part – just carefully follow.

1. Site Identity
If this is the first time you are using WordPress, or you are just starting a blog, it's essential to set your site identity. You should upload a logo, Site Title, and Tagline.
2. Color
The theme also allows you to choose a unified color for your blog. It means your blog will make use of a single color (brand color) in the most unique aspect. See example below:

3. Authority Pro Settings
This part consists of 2 segments, which are the basic settings and top banner section.

The basic settings allow you to apply the "Enable the intro paragraph style" on single posts. It means the first paragraph of your posts will automatically be large and styled (italic).
It also allows you to apply the "Show featured image on posts" feature, which means you can set a separate image as a featured image for your post. You can enable both settings by ticking the boxes.
The Top banner Section is a unique feature; it allows you to display a landscape banner at the top of your blog. This banner can serve important purposes; it can be used to show relevant information, adverts, and many more.

The top banner section serves the same purpose as the hello bar service, which cost $29/month. Fortunately, the feature is free on the Authority Pro theme.
4. Menus
The theme is menu-ready; it enables you to add 3 different types of menus – Header Menus, Footer Menus, and social media menus. The menus can be adjusted and customize easily.
5. Widgets
You can add unique and personal widgets to your blog. It doesn't require any coding – just drag and drop. For me, I added: Subscription box, Recent posts, Social media platforms, and Categories. The choice is yours; you can add whatever suits you.
6. Homepage Settings
One of the exciting things about Authority Pro is the intuitive and user-friendly homepage. See what it looks like after you install the theme:


The homepage is perfect for personal branding. You have your picture by the top right, you have a subscription box to collect visitors email, you can showcase prominent publications that you have featured on, display your social platforms account, and many more.
If your blog or website is brand new, you can skip the homepage settings but rather display your latest blog posts on your homepage. Then, after a few weeks or months, design your homepage (No Coding, just drag and drop).
7. Theme Settings
In case you love to implement a few more settings on your blog, you can get it all done in theme settings. These are the best recommendations:
For the site Layout, choose (Primary, sidebar)
Enable Breadcumbs on Single Posts Only
Enable Comments on Post Only
You can tweak other settings as you want, just make sure you know what you are doing, and how it will affect your site.
What's Your Conclusion After Reading This Authority Pro Theme Review?
I believed this Authority Pro Theme Review had given you enough insights about the theme. Honestly, When this theme was released, and I read it features, I had to switch immediately.
The theme unique features triggered such move. Ever since I started to use this theme, I am really enjoying it and I can't help but recommend it.
If you run a single blog, purchase the single plan package. But if you are an agency and you create a lot of sites frequently, the theme bundle pack is what you need – you get all genesis child themes at a reasonable price.
Good luck as you enjoy your new theme, Tell me if you encounter any issue. Stay Safe.
Authority Pro Theme Review

$129.95
Features

Performance

User-Friendly

Pricing
Summary
Authority Pro is a Gutenberg ready, and SEO optimized WordPress child theme from StudioPress. The theme's brilliant design makes it compatible with all types of websites. It possesses some unique features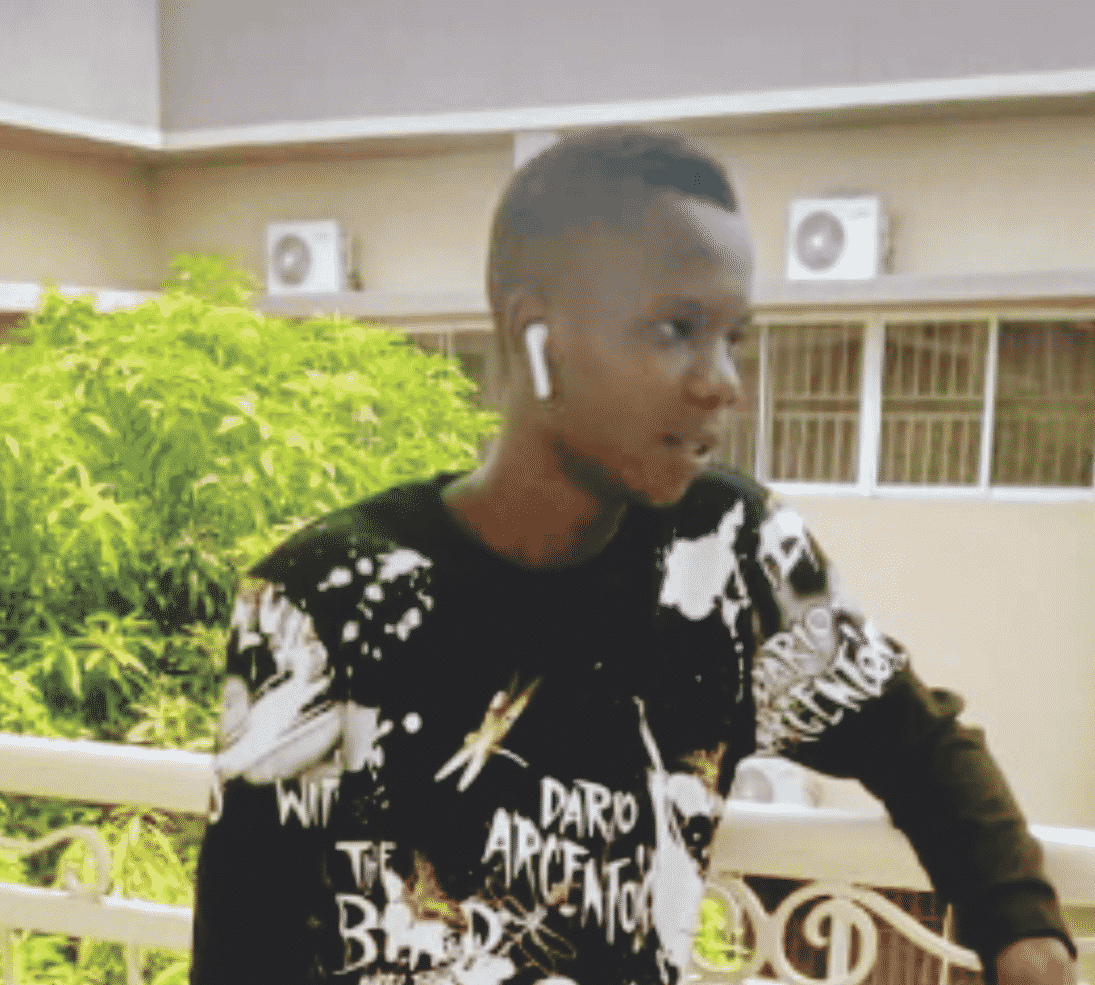 FOLAJOMI BALLO
I am a Digital Marketer, Blog Analyst. I help new Bloggers with powerful tips to grow their Blog Fast.