---
Blogging is easy if you lay your hands on the right tool. Otherwise, you will waste enough time doing things you could have done in a blink of an eye.
Today, I'm going to show you the best blogging tools for beginners [2020 and beyond]. These are the same tools most pro bloggers use, and I like to call them my Blogging Supplies.
What are blogging tools?
In a simple term, Blogging tools are the working instruments of every blogger, the one they can't do without. It depends on their choice, but every blogger use at least 3 tools. See it like any other job; you need a few working instruments.
15+ Awesome Blogging Tools For Beginners (2020 and Beyond)
Here is the amazing list of the best tools for blogging in 2020. I am very picky; I promise not to flood the list with unnecessary tools you won't need. Here we go.
Grammarly: Grammar checker
Grammarly is an advanced grammar checker tool. It scans your text for common grammatical mistakes (like misused commas) and complex ones (like misplaced modifiers). In short, it helps you to write in confidence.
Most notably, If writing is not your strong point, this tool will help fine-tune your writing skill. Blogging is not about being a professional writer; it's about fluent communication. But a good writing skill gives you an edge over your competitors.
You can use Grammarly for free (limitedly). If you want to see the power of this tool, you should opt-in for a paid version ($20). The free version is almost not useful to me, because It doesn't catch errors, so I use the paid version. Get a Grammarly Account Here.
Google Search Console
Google owns the internet, No debate! (at least not today). Google search console is used to maintain, monitor, and troubleshoot your site's presence in Google search results.
The information you get from this tool is handy to follow your site performance, track your rankings, check backlinks, check coverage report, and even understand how your contents are being clicked from search results.
It's one of the free blogging tools for beginners and even pros. Google uses it to pass vital information to publishers. A recent error report I got indicates that I need to make some enhancement to a page on my blog. Register for Google search console here.

Google Analytics Tool
Google Analytics gives undiluted data about site traffic and engagement. It shows you how many readers are visiting your site, their location, bounce rate, and so many mouth-watering data.
If you run ads, you can get performance data to know how to reframe your next advertisement campaign. My most exciting feature on Google analytics is checking daily traffic data.
The data on this tool is segmented into 3:
Acquisition
Behavior
Conversions
Just play around; you will see more use of the tool. If you have a google account, you can register for Google Analytics here.
Google Trend
There's always a new trend, and as a publisher, you must keep up with the latest trend because it can affect your results and productivity.
Google trend is one of the best tools for bloggers; it helps you to follow up with trends. If you are planning to write a blog post or hunting for a blogging niche, you can use this tool to evaluate the trend. Just put in the word(s).
To check how much internet users are interested in "weight loss", head over to Google Trend, and put the words. This tool is useful to help you fish out trending content ideas. See it:


The result indicates that the topic is ever trending; there's more you can do with this tool. Check out Google Trend.
Keyword Research Tool
This one is important. You should know how to find easy to rank keywords. One of the mistakes beginners' bloggers make is neglecting keyword research.
If you want to stand a chance of ranking for a keyword, you must make sure you choose the one your site can rank for. I am a big fan of KWfinder. It's one of my blogging essential tools I can't do without.
There are tons of keyword research tools, but I preach what I use and get results from. Other sweet alternatives are Ahref, and Semrush, they are also advanced blogging keyword research tools.
In case you want to know how I find profiting keywords with Kwfinder, Read this Keyword Research guide. KWfinder is a paid tool, with a 10 days trial plan. You can get it here.
SEO Optimized Theme
When starting a blog, you need a powerful theme that is SEO optimized and is compatible with Gutenberg. Some themes take forever to load; they hurt your site SEO-wise.
Since this article is about Blogging Tools for Beginners, I can't help but recommend where to get amazing themes to start your blog with (start a blog here).
I got my theme (this blog) from Studio Press, Theme Forest also have enticing themes, and Collorib too. It's essential to choose a theme that is Responsive and SEO-Ready.
If you are a fan of Astra theme, My friend Mudassir wrote an amazing Astra Theme Review.
Email Marketing Tool
You must have heard "the money is in the list", well, it's true because you can sell anything to your subscribers. It's essential to start building an email list since day 1 of your blog.
Email marketing has always been a trend in the marketing industry. You must capture leads as much as possible. There're many email marketing tools you can leverage.
James composes a fantastic course. He will teach you how to create an email list that converts like craze. He has been doing it for years, harness his 5 Years + experience. Get James Course here.
If you want a free email marketing tool, Mailchimp is excellent, but with limited use, It accepts only 2000 subscribers for a free account. However, Aweber and Converkit provide more standard service.
One of the greatest talk of email marketing is increasing open rate. Not even the most expensive marketing tool will help you with that, you must know how to win the game.
Even though MailChimp is a free tool (limitedly), it's still among the best blogging tools in 2020. At least, it saves the costs of 2000 subscribers.
Check AWeber Here and Check Converkit Here.
BuzzSumo
It's sweet to replicate content strategies that are already working. BuzzSumo will help you find the content that performs the best on the internet.
It will show you the exact numbers of engagement (shares and Likes) a type of content is getting. It also shows you the number of backlinks.
This is useful because it gives you an insight of how the internet is engaging with the type of content you want to produce. When I run it with the term "blogging tools and resources", see the engagement. Check Out BuzzSumo Here


Free Stock Images: Pixabay
An image is said to mean a thousand words. As a blogger, you should at least have 1 image on your post. It enhances user experience (UX).
You don't want to face any copyright issues. This is why you need images that are free for commercial use. I use a couple of non-copyright (stock) images sites, and I recommend Pixabay.
It's an excellent site that's filled with high-quality free-to-use pictures. Unsplash also does the job. Checkout Pixabay or Check out Unsplash.
Blog Topic Generator – Hubspot
Hubspot blog topic generator is one of those awesome blogging tools I love to play with. It's a no-brainer; just put in your seed keywords and get hundreds of blog topics in return.
When I put in "Blogging Supplies," see the fantastic blog topics this tool generates for me. Like I stated earlier, I love to play around with this tool. Check it Out Here.
Amazing Blogging Courses
If you want to save yourself years of learning, you should harness great blogging courses teaching you working strategies. There are many blogging courses online, but not all are worthy of your money or time.
Here is the list of Blogging Courses you should get:
Canva
Canva is one of the best tools for bloggers to design beautiful graphics (banner, Charts, Infographics, and many more). There's a free and paid version.
I formerly use canva before I perfect the use of CorelDraw, Now I do all my design on Corel draw. Canva has many pre-design templates you can leverage, or, you can start the design afresh. Click here to create a canva account.
Agora pulse
Agora Pulse is a social community and management tool that can help bloggers manage their social media profiles. It allows you to merge all your social network profiles into a unified interface for easy management.
With this tool, you can see how many tweets, comments, and messages you have received; all you do is read and reply to them. You can manage all your conversation in 15 minutes or less.
I love the scheduling feature. You can schedule tweets, Facebook posts, or Instagram video upload, and it will be auto-published when it suppose to. This tool is convenient to manage your social platforms and save yourself a bunch of time you could have wasted.
Using automation Tools is a solid Digital Marketing Strategy that increase productivity.
Check out Agora Pulse Here.
Essential Plugins
Plugins are the best tools for bloggers. Since most bloggers use WordPress, it's almost impossible to side-line plugins. Plugins allow you to add unique functionalities to your blog with zero codings.
Even if you don't know how to code, you can create an awesome site from scratch to finish if you use the right plugins. I already wrote a separate post about plugins:
Fiverr
Fiverr as helped me alot and save me tons of time. Fiverr is a community where freelancers based, you can get any type of project done in a blink of an eye.
Think of any; Logo design? Content Writing? Web design? anything else? You can get all done on this site. Just register and find freelancers that can help you execute your task. Check out Fiverr Here.
Conclusion on 15+ Best Blogging Tools for Beginners in 2020
Starting a blog isn't techy anymore, thanks to WordPress. Growing it is now the struggle you will face. But, if you can lay your hands on the best blogging tools for beginners and pros, you will be more productive and see better results.
I hope I was able to help? Ask any question in the comment below. And, Please share post and Pin to Pinterest.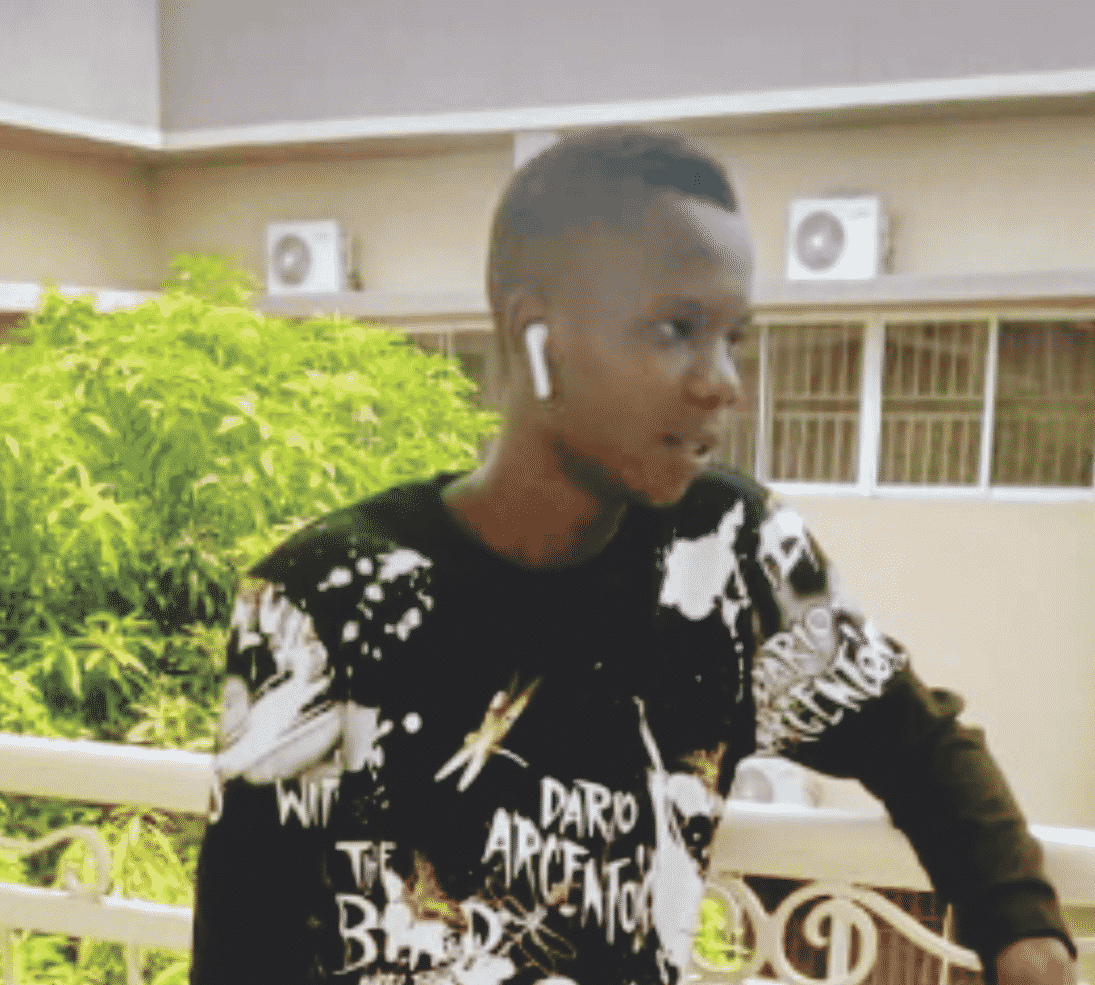 FOLAJOMI BALLO
I am a Digital Marketer, Blog Analyst. I help new Bloggers with powerful tips to grow their Blog Fast.