Starting a blog comes with many commitments; Picking a Domain Name, Finding a Blog Niche, Finding the Best Premium WordPress Theme For Blogging, and so on.
Blogging comes with many hassles. You must do things professionally to lift beyond the sky. And one of them is picking a Professional theme for your Blog.
Considering the massive list of WordPress themes, one might get overwhelmed and make the wrong choice. Here is a list of Professional & Cheap Responsive WordPress Themes that will boost your Blog or Website.
20+ Best Premium WordPress Theme For Blogging & Bloggers in 2020
Below is the List of Best Premium WordPress Themes For Bloggers. I carefully handpicked them considering some critical features like Responsiveness, SEO Friendly, Speed, and so on.
Authority Pro Theme
Authority Pro perfectly highlights your knowledge, years of experience, and acquired wisdom. Even if it's early in your journey toward building expertise and trust, this carefully-constructed design will accelerate how quickly your audience grows.
I use this Theme on this blog, and it's impressive. I love the simple layout and mouth-watering features. In fact, I wrote an Authority Pro Theme Review you can read.
The Navigation Pro Theme cuts through the haze with bright colors, bold images, and versatile layouts to steer your site to success.
Launch fast with starter packs for Travel, Cuisine, Fitness, and Law, or use the included custom block sections to build pages that capture attention and turn visitors into customers.
The Theme is suitable for any kind of website. It features are super amazing that it promotes your expertise.
Check Out Demo Or Buy Navigation Pro Theme
Magazine Pro Theme
Put yourself on the front lines of online publishing with the up-to-the-minute, high-gloss look and feel of the Magazine theme.
Your online features never looked better than with the versatile layouts and media-ready design of the Magazine theme. A stylish frame speaks volumes about the publisher.
The Theme is making waves in the blogging industry. You will love it enticing layout options and amazing features.
Check Out Demo Or Buy Magazine Pro Theme
Winning Agent Pro 2 Theme
Revolutionize your online presence with the Winning Agent Pro theme – built to bring clients together with their agents. Build your own personal brand and look great in the process.
Winning Agent is perfect for showing off your personality, your community, and your real estate listings.
Look pretty cool for Real Estate website, but compatible with other businesses too. It's Gutenberg ready, and it's customizable with easy Drag and Drop.
Check Out Demo or Buy Winning Agent Pro 2 Theme
Essence Pro Theme
Essence Pro is a beautiful, clutter-free theme for sites in the health, wellness, and lifestyle niches. Designed for simplicity, both at the exterior and the back end. Allowing you and your readers to focus on the essentials.
The Theme is one of the best StudioPress Genesis Themes. The homepage captures readers' attention and ensures they stay a bit longer on your website.
Check Out Demo Or Buy Essence Pro Theme
Mai Lifestyle Pro Theme
The Perfect Theme for Wellness, Food/Recipe, Fitness, and Lifestyle Sites. Choose from flexible image-rich layouts, including full-width sections and archive options that will make your content shine.
The Theme deems fit for a Food Blog, also customizable for any kind of website. It's visually appealing, and it's responsive to any type of device.
Check Out Demo Or Buy Mai Lifestyle Theme
Academy Pro Theme
This Theme is one Best Premium WordPress Theme For Blogging of the Academy Pro is the Theme for online course creators, membership site owners, and educational content marketers. Showcase your authority, get more email opt-ins, and promote the benefits of learning from you.
Check Out Demo or Buy Academy Pro theme.
Mai Law Pro Theme
Give your law firm or professional practice a contemporary, mobile-responsive, persuasive, search-engine friendly look and feel. If you're an agency or freelancer, you can use the Mai Law theme to accelerate your next law firm or professional services client's project!
The Mai Law Pro theme is designed to be simple yet incredibly flexible, with nine layout options. It also features sincere WooCommerce support, including customizations with live preview.
I have seen countless bloggers not in the law industry using this Theme. It's one of the Best Premium WordPress Themes For Personal Websites and Blogs.
Check Out Demo Or Buy Mai Law Pro Theme
Business Pro Theme
Business Pro is designed to be simple yet flexible. It leverages the built-in core functionality of WordPress like custom logos, custom header videos and images, the new image and video widgets, featured images, and more.
It is a smart choice for creative agencies, service providers of all shapes and sizes, and even brick-and-mortar businesses that want a contemporary look and feel online.
You should consider this Theme if you want to take your business to the next level.
Check Out Demo Or Buy Business Pro Theme
Foodie Pro Theme
Foodie Pro Theme is of the Best Premium Theme for Blogging. It's sleek and svelte with a minimalist approach and clean design, but its sure packs a punch when it comes to features. Foodie Pro is the most flexible Genesis Theme to date – with a minimalist style and plenty of color and typography options.
It's a better choice for Food Blogger and Blog around Foods.
Check Out Demo Or Buy Foodie Pro Theme
Corporate Pro Theme
Corporate Pro is a smart investment for businesses wanting to make a lasting impression. Corporate Pro has raised the bar for Genesis child themes with its bright new features such as the One Click Demo Import, AMP support, and more.
Running a corporate website entails you use an eye-catchy and Professional Theme. Corporate Pro Theme cuts the ice with its dazzling colors and design.
Check Out Demo Or Buy Corporate Pro Theme
Niche Pro Theme
Niche is a Genesis-powered WordPress Theme for bloggers that wanna go Pro. Niche Pro allows you to build a lifestyle blog that will showcase rich content and is optimized to draw your audience in.
Best for a Lifestyle blog, and easily customizable to suit any kind of website. I love its cool colors; not everyone likes shouting colors.
Check Out Demo Or Buy Niche Pro Theme
Brunch Pro Theme
Brunch Pro is the little sister of the #1 selling Genesis theme, Foodie Pro. She boasts excellent features like font & color options in the Customizer, minimalist style, flexible widgets, and an improved recipe index.
The theme's simplicity is a thing to talk about. You need not be a techie to get the best out of the Theme.
Check Out Demo Or Buy Brunch Pro Theme
Altitude Pro Theme
Altitude Pro is a Superb theme. The Theme parallax effects will grab your eye, but it's the features and flexibility that will move your mind. Altitude Pro is a theme with a purpose, and that purpose is to take you and your online business higher.
Plus, Its excellent color combination is perfect—a perfect theme for all-purpose.
Check Out Demo or Buy Altitude Theme
Studio Pro Theme
Among all Premium WordPress Themes For a Personal Website, Studio Pro looks good with its amazing features.
If you are a creative agency looking to showcase your portfolio to potential clients, Studio Pro is the perfect solution. Studio Pro is WooCommerce-ready and includes several features that make this a must-have theme for your creative business.
It's essential to present your business professionally to your clients, that's the only way you can win their trust. If so, Studion Pro Theme fits your need.
Check Out Demo or Buy Studio Pro Theme
Daily Dish Pro Theme
Do you love those appetizers that look enticing?
Daily DishDish is a brand new theme for Genesis that is designed to present your content like it's the most appetizing DishDish at your favorite 4-star restaurant.
Your site's main course is your content: your words, your images, your videos, and more. Daily Dish orients visitors to focus on what's most important.
Check Out Demo or Buy Daily Pro Theme
Elegance Pro Theme
One of the most unique Premium WordPress Themes For Personal Website is the Elegance Pro theme.
If you're looking for refinement and a polished presentation, your search is over. Elegance is a graceful theme for smart, sophisticated businesses.
You'll love the large images and stately typography in Elegance. It's feature-rich and easily customizable as well.
Check Out Demo or Buy Elegance Pro Theme
AgentPress Pro Theme
AgentPress is One of the Cheap Responsive WordPress Themes. It helps industry savvy real estate agents like you build a better business with its intuitive design, powerful functionality, and smart listings.
Rise above the market and achieve results by showcasing your professional services and up-to-the-minute resources with the buyer-friendly layouts of AgentPress. Your clients will thank you for it.
Check Out Demo or Buy AgentPress Pro Theme
Enterprise Pro Theme
Your website represents your brand. An excellent looking website is a good impression to your customers.
Take the initiative for your business venture or services with the ingenuity and approachable design of the Enterprise theme.
Bold undertakings don't have to be risky, and Enterprise theme offers your company or brand the secure, rock-solid framework you need to ensure a bright future on the web.
Check Out Demo or Buy Enterprise Pro Theme
Market Pro Theme
Marketing is crucial to success. If you want to capture attention in the digital space, you have to market yourself. The Market theme for Genesis-powered WordPress websites will help you do just that.
Things change fast out here. The market allows you to adapt to and roll with those changes while putting a beautiful foot forward.
Check Out Demo or Buy Market Pro Theme
Conclusion
It always a painful experience roaming around the internet in search of a perfect blog theme. I believed I had eased your stress by proving you the list Best Premium WordPress Theme For Blogging.
If you are starting a blog from scratch, I recommend you use this Blog starter's guide. Enjoy your new Theme.
If you find this Content valuable, Please share it with Friends. Also, Pin Above Image to Pinterest.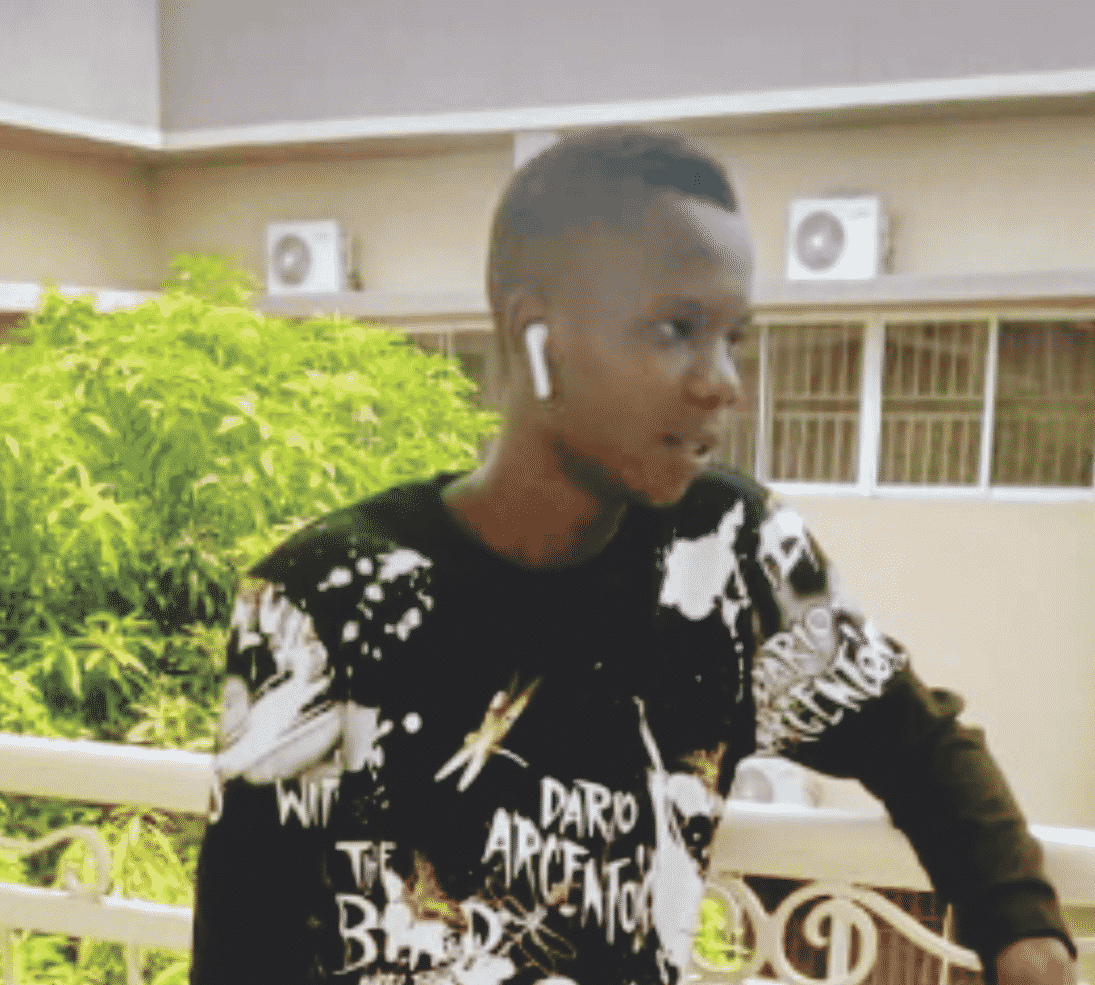 FOLAJOMI BALLO
I am a Digital Marketer, Blog Analyst. I help new Bloggers with powerful tips to grow their Blog Fast.