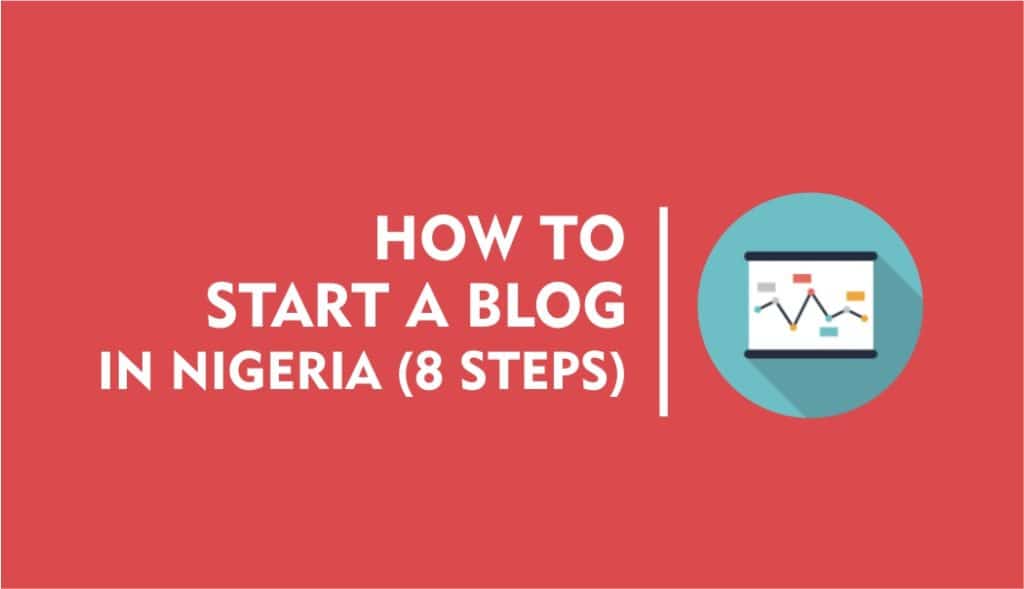 Do you even know you can make a lot of Money blogging in Nigeria?
I guess you know or maybe not.
But how? You don't even have a blog.
This shouldn't be a problem since you are here already.
Now, let me teach you exactly how to start or create a blog in Nigeria.
I would even show you how you would start making Money from your Blog.
Your maximum attention is needed, I am about to work you through the Ultimate Guide you need to start blogging in Nigeria and make Money.
Here are few things you need to know.
Blogging In Nigeria, Does It Really Worth It?


I started this Blog when I was really 'Broke', I had no reasonable source of income as at then.
I was searching for ways to make Money online, fortunately for me, I came across Blogging business. I was amazed by the income opportunity that comes with blogging.
But is blogging really worth it? I asked.
Well, I started my first Blog and failed woefully. You know why?
I was very impatient, all I was focusing on is the MONEY. I was not delivering valuable Content. I failed and almost gave up.
But with little more research, I was able to understand why I failed and worked on them.
Luckily for me, that same month.
Harsh Agrawal releases his monthly income report, where he earned over $300k. This rocket my moral, it went up again, this time I gave it all it takes.
And you know what?
It works, I succeed.
I started this Blog with faith, implementing everything I learn.
It's all story today, a sweet story.
Now the problem is this…
I don't want you to make the kind of mistakes I made with my previous blogs, this is why I am providing this ultimate guide for you, and it's straightforward.
If you were already asking yourself this question, 'how can I be a successful Blogger in Nigeria?'
Then this is your answer, let's jump in straight now.
But, Come to think of it?
Is Blogging Lucrative In Nigeria?


Yes, the Blogging business in Nigeria is very profitable. You can build a lifetime income stream from your Blog.
I mean, it can change your financial status. If you don't believe me, then think about Linda Ikeji.
Linda Ikeji is the richest blogger in Nigeria, she's worth billions of naira.
One last important question.
How Much Does It Cost To Own a Blog In Nigeria?


I have been asked this question more than a million times. I believe the cost of setting up a blog in Nigeria is quite cheaper than setting up a traditional Business.
I am sure with a token of 25,000naira or less, you could own a blog in Nigeria.
But if you follow this guide to the end, you would surely create your Blog with less than 20,000naira, I already help you cut off some unnecessary cost.
Thanks for reading all along, Now let me teach exactly HOW TO START UP A BLOG IN NIGERIA in less than 5 min.
7 Steps To Start Or Create A Blog in Nigeria
⦁ Find your niche
⦁ choose a domain name
⦁ setup a hosting account + Free Domain
⦁ Install WordPress
⦁ Choose a beautiful theme
⦁ Install Important Plugins
⦁ Setup Important Pages
⦁ Create your first post
Find your Niche
A niche is your topic of Concentration. You must have a niche, there's no way around it.
In a real-life example, An Algebra Lecturer is in the math niche. Same as blogging:
If you blog about football, you are in the sporting niche.
If you Blog around makeup, you are in the Beauty niche.
If you Blog around celebrity's news, you are in Entertainment Niche. Etc.
It's not so hard to find your niche, just think about what you would love to share with people.
Think of the topic or knowledge field you understood well, the one you won't get tired writing about over time.
But guess what?…
You don't have to crack your brain because I have compiled the list of best blogging niche in Nigeria.
Just choose one that matched your idea or skill, write it down somewhere and continue to follow up this post.
Best Niche For Blogging In Nigeria


Entertainment – example (lindaikejisblog)
News updates – example (Legit.ng)
Make Money Online in Nigeria – example (
Music – (naijaloaded)
Fashion & Beauty (lauraikejisblog)
Education (myschoolnews)
Politics
Sports
Technology (Ogbongeblog)
Job & Career
Product Reviews –
Travel
Food
Health & Wellness – (dental.softsolutionslimited.com)
Personal Finance
Languages
Trust me, you can choose outside this list by selecting a completely different niche.
Just remember, it must be something you have knowledge about or you ready to learn.
By now, you already discovered your niche?
So what next?
You need an identity on the internet, you need your domain name.
Choose a Domain Name
A domain name is your house on the internet. It looks like (www.example.com). You should already be thinking of one, but trust me, it might not be available.
You need to keep trying different words and phrases until you find an available Domain.
But how much is a domain name?
Domain name cost around $14 per year on Godaddy, amazingly I would show you how to get it for 1 year free.
Setup a Web Hosting Account + Free Domain
Trust me, I am not trying to blow your head off with terms I am using in this post. A web hosting is the Dominion your Domain would be living.
All blogs must be Hosted. Without that, there is no way to use your Domain.
I can only recommend one host company, and that is Bluehost. over 2million website, and 700k blogs are hosted on Bluehost. Including Facebook, Twitter, etc.
Bluehost would do you a favor by giving you free Domain (first year) instead of you paying for it.
You could choose between (.com, .com.ng, .ng, .net etc)
but (.com) extension is the best, so go with it.
Web hosting is the only thing you would be paying for when starting a blog with this guide. I won't allow you to spend unnecessarily, I mean it.
Now let's set up a Webhosting Account and get you a free Domain name.
Open Bluehost in a new tab with this link – (Bluehost hosting )
The Homepage will look like the Image below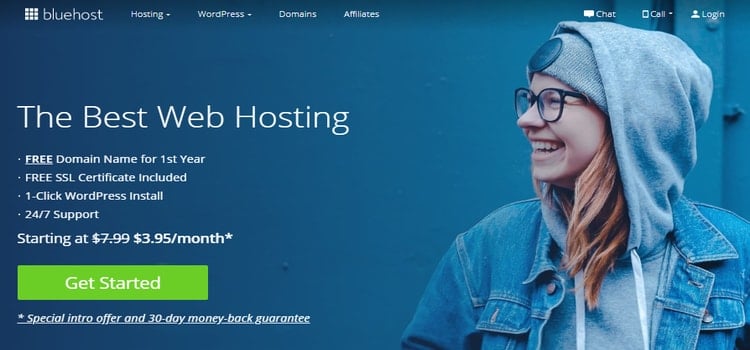 You should click on the 'Get Started Now' Button.
A new page would come up and prompt you to choose a plan.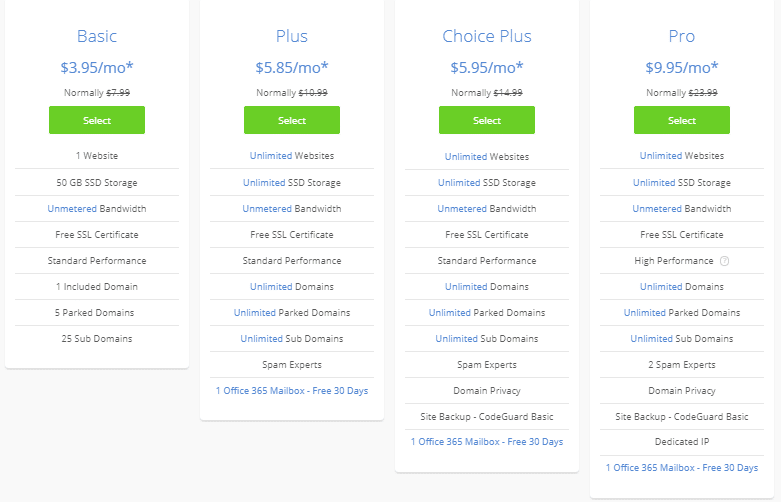 Choose the Basics plan, it's more than refreshing to start with. It's even the cheapest at $2.75/month.
When your Blog starts driving tons of traffic, you can upgrade your plan later.
After choosing your plan, a new page would open asking you to select your domain name, I already told you it's free.

You need to use the left box asking for a 'New Domain'.
Type in a sweet name, a brandable name that is easy to remember.
Remember you can't change it later, so choose wisely.
Most of the domain ideas you have most have been picked by someone else, you need to think deep, add different words.
Example:
If you want to start a blog in the fashion niche, you can't think of using fashionhouse.com because it must have been chosen, it's to easy to guess.
Instead, you find words related to house like fashionhub, fashionresident, etc
Just find tricky words, you might be lucky they are available for use.
In case you already have your domain name purchased elsewhere, you could still use it.
But!
You just have to link it back to Bluehost.
I think it's better to use the free domain Bluehost is offering you (1st year), instead of linking your previously own Domain.
Next, Bluehost would love to store all your orders.
They would ask you to create an account with them, just fill in the form accordingly.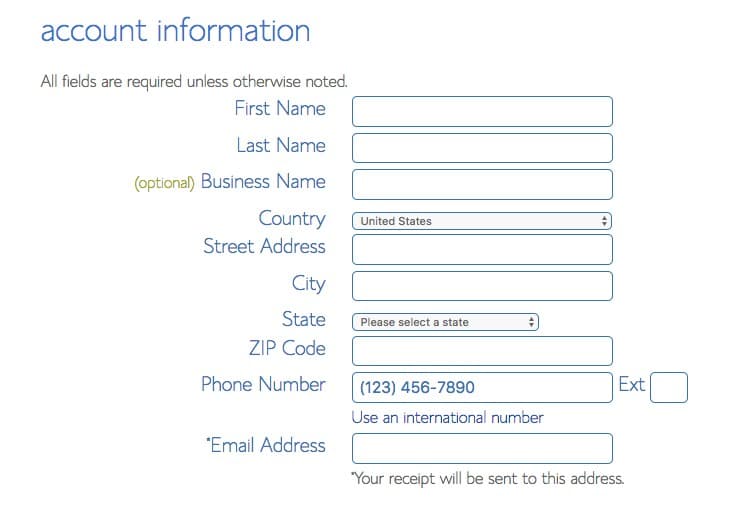 Next, You would be prompt to choose your desired package plan.
You can choose between 12, 36, or 60month. Remember the more extended package, the cheaper the cost.
You should consider your budget, choose what you can afford.
Note: Think about it like your business, you need to invest.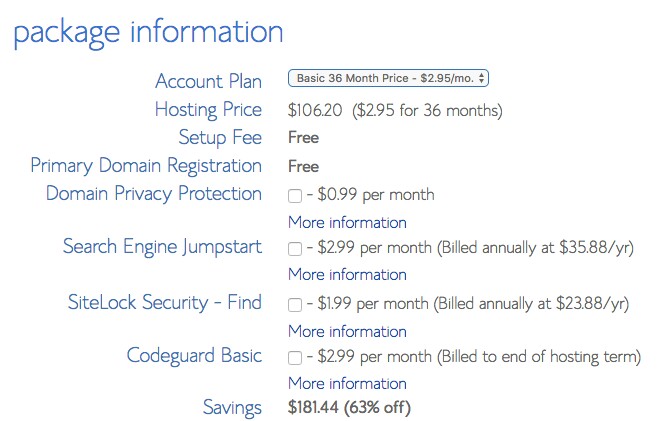 You should forget about those boxes, don't tick any of them.
But you should tick the 'Domain privacy protection Box', the rest are unnecessary costs you don't need (at least for now).
Lastly, you need to enter your credit card details for payment.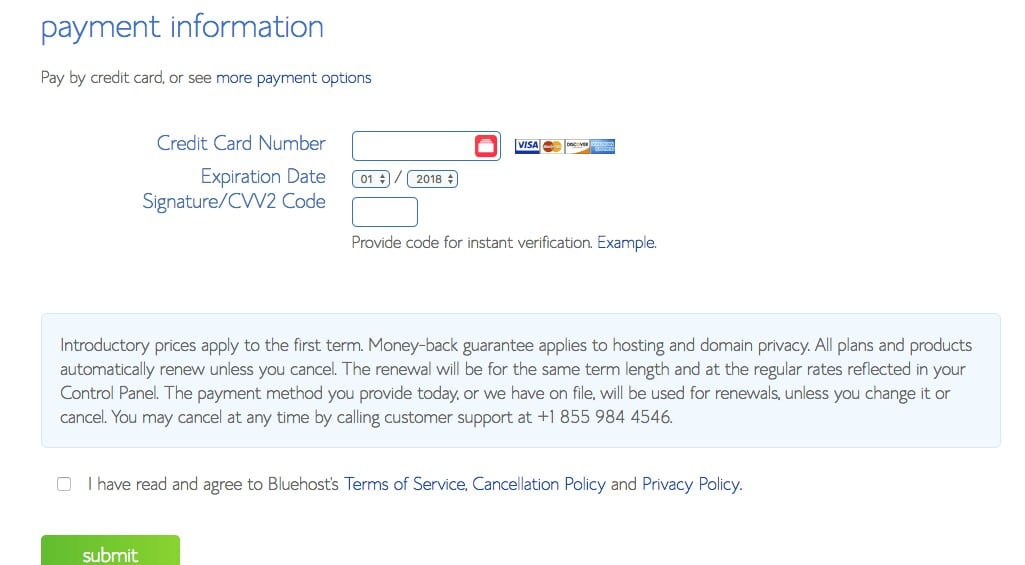 Click on you agree with their terms of service and then submit.
Bluehost would ask you to create a password for your Account, create a robust password.
I would tell you what to do with the password in a bit.
HURRAY!!!
If you have gotten to this stage, you are already a blogger.
Now let's finalize it; let me show you where to write your blog post.
This brings me to WordPress, what the heck is that?
Install WordPress To Start Blogging In Nigeria
By now, your Domain name is waiting for your usage. Everything is set, but you need to install WordPress.
Let me clear this!
If you want to post on twitter, you surely would head over to twitter.com or use the app, right?
Same here, you need a platform where you can write, customize, and publish your post.
This Blogging Platform is called WordPress. It's effortless to use, intuitive, and user-friendly.
Luckily for you, Bluehost as WordPress pre-built. You don't have to bother installing it.
Now you would have to Log in your Account with the password you created at the checkout stage.

After a successful Login, a series of free WordPress theme would be displayed to your view.
Please ignore them for now, I would tell you about it later.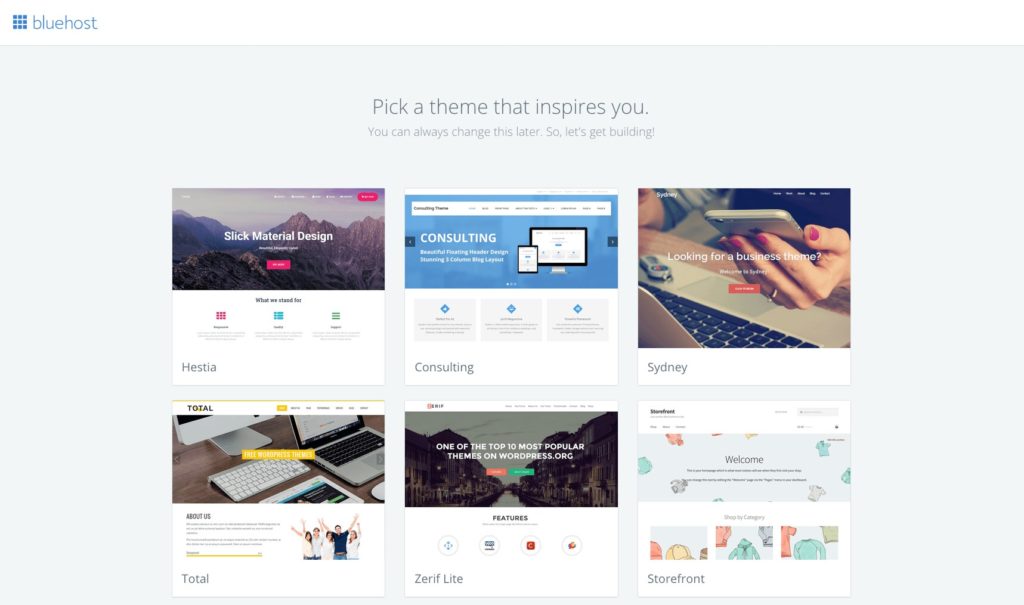 The next page is a welcome page from WordPress, they would ask you if you need any help.
Click on 'I don't need help', It's me that's helping you, not them. (Jokes).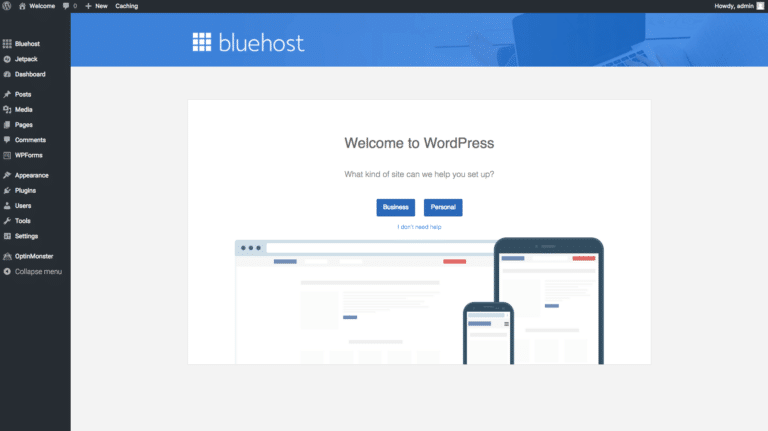 Congratulations if you can see this page, your site is fully setup.
However, you need a few touches to spice things up:
Head over to settings – General (left sidebar)
Then add your site title (blog Name)
Example: your fashion blog name could be 'Land of Beauty'
The point is that, choose a motto for your Blog. That's just it.
Then change your site address to that Domain you just register.
Lastly, you need to enter your email address for security backup. This would enable you to reset your password later.
Now, launch your site. Voila, the Latest blogger in town.
Congratulation, You are now a certified blogger.
Now imagine building a house without painting it, will it attract you? No abi?
Your Blog is still ugly, let design it now. Very easy.
Note: you can log in to your WordPress with (www.yourdomain.com/wp-admin/) from any browser.
Choose and Customize a Blog Theme
Have you logged in? So let's give your Blog a beautiful look. I mean, nobody wants to spend 1min in an ugly blog.
But let me get you familiar with the WordPress Admin area first, even though you would get used to it yourself with time, I would love to give a short introduction.
Updates: This is where you can update your WordPress in case there's a new update.
Posts: You can create a new post, edit a post, view all posts (blog content), create categories, and even tags.
Media: This is where you can access media related stuff, e.g. (picture, video, document, etc.), upload them too.
Pages: This is where you can create a new static page or edit old ones.
Comments: You can have access to your comment session here, you can set rules and delete unwanted comments.
Appearance: This is where you would design your Blog; it is concerned with how your Blog appears to the audience.
Feedback: Your readers might have one or two questions to ask, they would use the contact form, and you would be able to give feedback.
Plugins: These are unique functionalities you can add to your Blog without coding. Plugins are essential, I would tell you what plugins to add in a bit.
Users: This is where you add admins to your Blog. Thus in case you are not the only one to be posting in your Blog. You can also edit details about your own self here.
Settings: This is where your general blog settings are based, writing settings, reading settings, media settings, etc.
Don't bother yourself much about the above admin area, this is something you would get used to and understand yourself.
One Important thing…….
Go to settings in your admin dashboard, choose Permalink and Click Post name and save.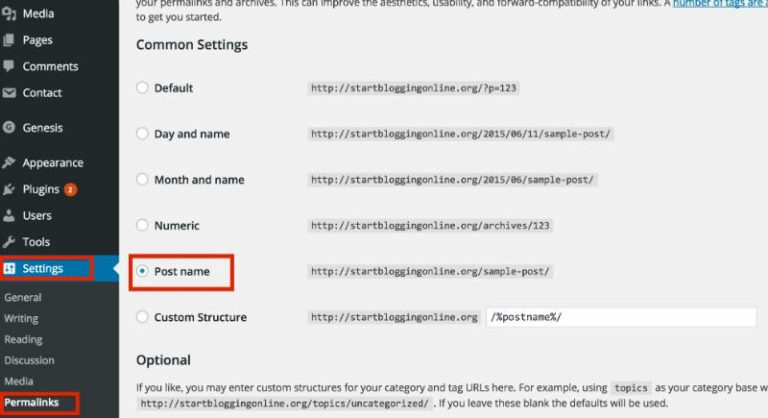 As you can see in the Image above, this would enable your blog post URL to appear attractive.
Let me clear this:
Without that permalink setting you just did, your blog post URL would appear Ugly.
Example:
www.yourdomain.com/2020/04/author/post-topic
but after you did the settings, it would appear as:
www.yourdomain.com/post-topic
Google loves short URLs, remember to save any changes you made.
So let's get going enhancing the Beauty of your Blog, shall we?
Choosing a New Theme And Customizing It
This is one fantastic thing about WordPress, they allow you to design your Blog endlessly, they provide you with unlimited themes.
I remember how hard it was for me to choose this theme I am using now, too many themes available, but I love simplicity, and that's why I choose this.
So to choose a theme, Login to WordPress dashboard.
Click 'Appearance' – 'Theme'
Click On 'Add New' at the top
Choose Any theme of your choice
Click on Install
Click on Activate
Install Important Plugins
What are Plugins?
Plugins are software that contains a specific function that you can add to your Blog. Plugins allow you to enhance your Blog, you can add unlimited features.
No matter what function you can think of, there must be a plugin that can do it, Most are even free. For most Plugins, you just have to install them. You don't have to touch them.
Related: How to install a plugin on wordpress
PLUGINS YOU SHOULD INSTALL
YOAST: This Plugin is potent for optimizing your blog post to show on google.
AKISMET: This a security Plugin; it helps filter your blog comments. Just install and activate it.
SOCIAL WARFARE: This Plugin would allow your readers to share your post on social media conveniently.
WORDFENCE SECURITY: This serves as anti-virus, it helps you block malicious traffic(visitors) that can harm your Blog.
W3 TOTAL CACHE: This Plugin helps improve your blog speed and user experience by creating a static saved copy of your website.
WP SMUSH: This one would help compress your Image to smaller size whenever you upload them.
CONTACT FORM 7: Your readers would want to connect with you, they might want to sing a praise song to your ear. This Plugin allows you to add a contact form on your Blog.
FLAMINGO: This Plugin help save all information and data entered in contact Form 7 Plugin. Both must be installed and activated.
Plugins are unlimited, about 54,000 of them. But you shouldn't go overboard installing too much for every feature you want.
Too many plugins would slow down your site.
Related: Important plugins for your wordpress Blog
As a new blogger, I recommend these ones above.
I believe you have been following up till this moment, setting up a blog is as simple as what you are doing right now, In fact, we are 90% done with all this basic setup.
This next one is so important, it can't be overlooked.
Create Important Pages
The main reason for creating pages is for your readers, you want them to easily access many details about your Blog as fast as possible.
How To Create A New Page In WordPress
From your dashboard, Go to Pages > Add New
Title your Page and Permalink
Add Content then hit publish
After telling you how to Add pages, Below are Must have pages for every blogger:
ABOUT ME: This Page is significant, it helps your readers to know more about you. You should write an epistle about yourself.
Tell them how you started the Blog and why, most readers would go read your about page, this happens when your post really solves their problem.
See my About Page.
CONTACT: If your readers want to contact you for any reason, this page is where they would go to. You would use the Contact form 7 Plugins you install to create this page. See my Contact page
SITEMAP: This page is for web crawlers, not for your visitors. Without this page, web crawlers won't see your post, and Google won't rank them.
See what a sitemap looks like here.
You should use the Yoast Plugin you install to create your sitemap.
AFFILIATE DISCLOSURE: If you are planning to promote offers or products on your Blog, then you should set up this page.
You can check out my Affiliate Disclosure page for reference.
The good news is you don't have to write it yourself, use this free tool.
PRIVACY POLICY: Visitors on your Blog wants to know what you are doing with their data, mainly if you collect emails, name, etc.
They need to trust you before giving out those data. See my privacy policy page for a guide. Create yours using this free tool.
SERVICE PAGE: This page is useful if you offer any service on your site. But it's optional.
START HERE: This page is important; it would lead visitors to the most crucial destination in your Blog.
WRITE FOR US: In case you want another author to contribute to your Blog, you can create this page, it would contain everything they need to know.
These are the Pages you should create before even writing your first blog post, At least you would be starting like a professional.
Related: Important pages for your blog
We just got to the exciting part, you already know what I mean? Money and Money.
So how can you monetize your Blog in Nigeria? How can you make good Money from your Blog?
See them…
How To Monetize A Blog In Nigeria


You want to know exactly how to monetize your Blog in Nigeria?
I would show you fresh ways.
Because…
There's nothing as sweet as making Money from your Blog. Imagine waking up in the morning just to discover that your Blog made $250 overnight.
Just one night!
That feeling is sweeter than honey, I mean it.
As far as Nigeria is concerned, 99% of visitors reading this post now wants to make Money from their Blog.
Trust me, I would show you.
4 Ways to Monetize your Blog in Nigeria:
Google Adsense: This may sound familiar to you, right?
Well, Google Adsense is the first monetization choice for new bloggers. In fact, that's what top Nigerian bloggers use.
Blogs like – naija.com, lindaikejisblog, Jiji, legit.ng
Adsense is owned by Google, this means google would be displaying advertisements on your Blog, then you would be earning revenue from your visitor's clicks.
Once you have 15 organic posts, you can apply for Adsense.
Trust me, you don't know how to write unique blog post yet, you might have written journals, essays, or books.
But writing a blog post is entirely different. Don't worry, I would teach you in a bit.
Affiliate Programs: This monetization process is entirely different, it's the best.
This is what Big blogs use for monetizing their Blogs.
This means selling someones else product or service for them, and they offer you commission on each sale.
Let me clear this…
Jumia as an Affiliate program where Affiliates (bloggers) earn a 15% commission on each sale.
Example:
A Sneakers cost 20,000naira on Jumia, If you are promoting that product on your Blog, then someone bought it, you have earned 3,000naira as Affiliate commission Immediately.
For me, I usually advise new bloggers to start with Affiliate programs instead of AdSense.
Why? because Affiliate programs ensure that you have quality content, good traffic (visitors), etc.
Affiliate marketing would trigger you to be more committed to your Blog, this is because you need hard work to start earning from affiliate programs.
You remember you choose a niche at the beginning, find products or services you can promote on your Blog according to your blog niche.
Write an overwhelming post for your audience, chip in your affiliate link where it fits in. Easy right?
Advertisements: You can advertise brands or companies on your Blog. This means Companies pay you to help them promote their products on your Blog.
This can only happen when your Blog already turns into a Brand. By then, you must have been receiving 50k daily traffic (visitors).
Let me clear this…
Your Blog is about Dogs, if you start getting many visitors, then you would become famous.
For this reason, companies that are selling dogs related products would contact you for advert placement.
But…
Advertisement should just be an additional opportunity on your Blog, don't bank much on this.
Sell Ebook or Products: Again, you need to have already a massive audience that trusts you. This way, it would be easy to sell your idea or digital product to them.
It's important to clarify that you shouldn't even think about this monetization method if you don't have up to 10k email subscribers.
Read this guide to learn how to set up 'email subscribe' on your Blog so that your audience can subscribe to your Blog and receive updates in their mails.
I believed I have touched the most essential ways to Make Money from your Blog.
Last week…
A lady told me she is a Fashion designer, she said she wants her own Blog, she is ready to learn how to start a fashion blog in Nigeria.
This is the same ultimate guide I gave her.
You can use this guide to start absolute any type of Blog in Nigeria. e.g.:
a food blog, news blog, fashion blog, etc.
There is a reason It's called the ultimate guide.
Voila, your Blog is fully set up, and all the necessary settings are done.
Now let me show you how you can write a fantastic blog post that would rank on google first page.
But, let's do a little recap fast.
QUICK RECAP
I enlighten you about what blogging is all about and how to start your Blog, I even told you about my little blogging story.
I showed you the 8 steps to start or create a blog in Nigeria.
I told you about the importance of Niches and how to Find your niche, I also listed the best Niches for blogging in Nigeria.
I showed you how to choose a domain name, I remember telling you to select a Brandable domain name.
We both experienced how to set up a hosting account and get a Free Domain; this is the only thing you would pay for setting up your Blog with this guide.
I made WordPress Installation very easy for you, I showed you how to use WordPress to post, create Pages, etc
I showed you how to Choose a beautiful theme and how to install it, which is very easy.
I explained to you what plugins are and how you can Add Important Plugins on WordPress.
Remember, I mention you need to Setup Important Pages; this would make your Blog easier to navigate for visitors.
Writing a blog post is really different from writing a book or any other thing, You need to get it right.
If you have a strong educational background, you will find it hard to write a compelling blog post. Read this guide to learn how to write a perfect Blog Post.
CONCLUSION ON HOW TO START A BLOG IN NIGERIA
So far, so good, I have Enlightened you on how to Start a Blog in Nigeria.
I believe you have just finished setting up your Blog.
If you really want to make Money from your Blog, you need to take it seriously, take it as a business.
You should subscribe to my email newsletter, where I would help you grow your Blog fast.
I am now open to questions. Ask me anything below.
There's love in sharing, please share with loved ones.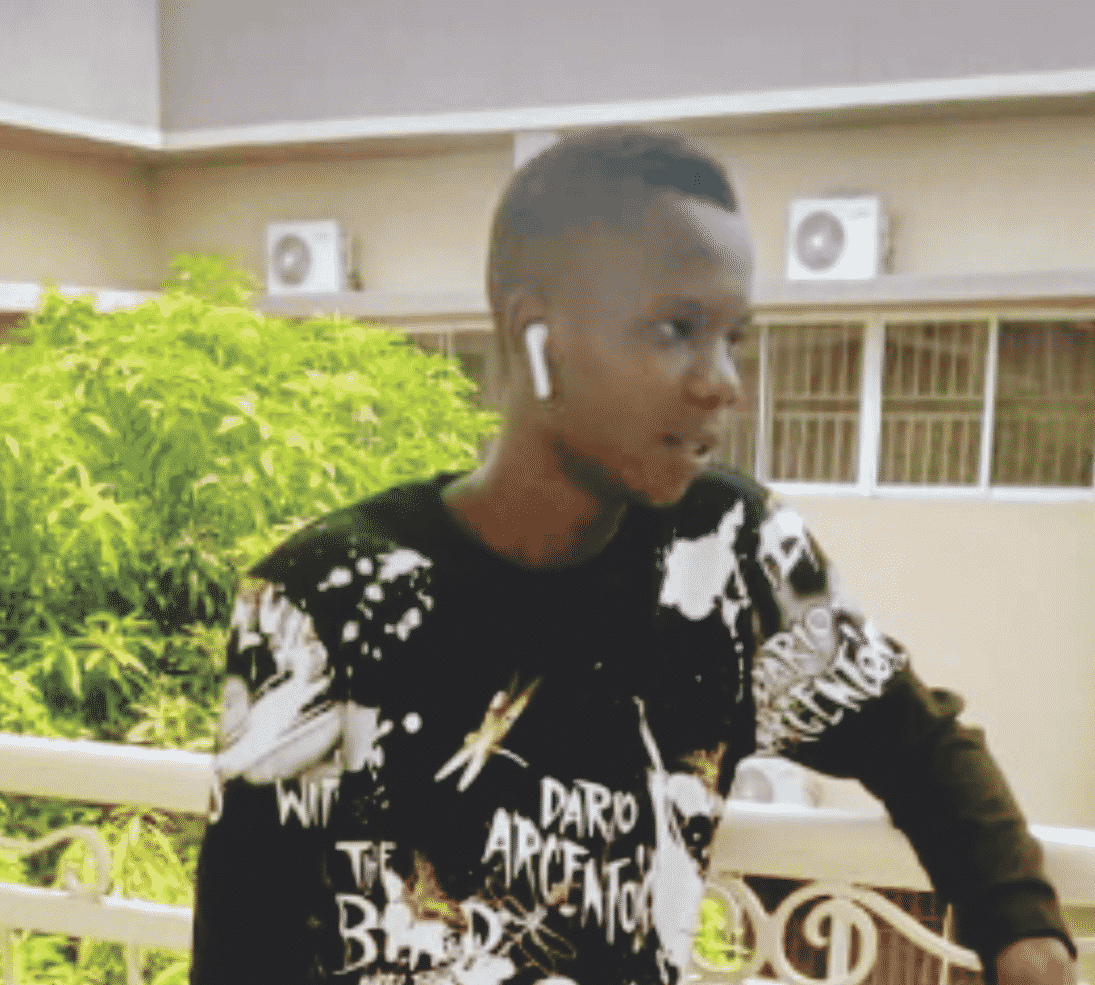 FOLAJOMI BALLO
I am a Digital Marketer, Blog Analyst. I help new Bloggers with powerful tips to grow their Blog Fast.