Content is King? hell No!
I mean to say…
Quality Content is the real king.
Seriously, you need more quality content to survive this blogging journey.
To make things easier, I would show you how to write a compelling blog post that would drive crazy traffic to your site.
I understand how difficult it is to pen down an enticing Blog Post that serves the Audience's need, this Scenario is prone to Newbies.
One Big Thing I learned over the years is that: Writing a Blog Post is 10X easier than writing a Novel, Journals, or anything you can think of.
This is because your Blog is your personal space, you can tweak it to your taste, as far as you are not going off track.
For this reason…
I have decided to provide a step-by-step 'Blog Post Hack' you can use to your taste, Now let's dive in, Let me show you how to write a Killer Blog Post in few steps.
How To Write Compelling Blog Post in 7 Steps
STEP 1: PICK A RANKABLE KEYWORD TITLE
The First and one of the most crucial step in writing a Blog Post is to Choose a 'Rankable Keyword Title.' I have seen many Bloggers treat their Post title poor. So bad!
Most bloggers will spend hours writing a blog post, and then write their headline in seconds as an afterthought.

-Sean
I can not agree less with Sean. Why spend 3years building a Mansion, then at the end you refuse to beautify it. It is obvious nobody would value the building.
Your title can make or break your Post. If you can't grab your audience's attention with your title, they would never read your Post. I am sure you not surprised by that?
So how do you write a Catchy and Rankable Post Title?
It makes no sense targetting keywords you can't rank for in 10years. Some keywords are too sophisticated, you won't even rank for them in 20years.
This is why you need to pick to be selective why picking keywords, It's not a heavy task as it looks like.
Go to KWfinder and register your Account. I personally use this keyword research tool because it's easy, intuitive, and beginners Friendly.

I would assume I want to write on this keyword 'How to lose weight.' So I put in my keyword and click on 'Find Keywords,' These are my results.

First result:
Second result:
Both pages are results from the same search, the only difference is that the figures are changing. I want you to take note of the last column KD (Keyword Difficulty).
KD is ranged between 1-100, The lower, the better. I would be working with this keyword 'How to lose weight around hips,' It looks more promising than others.

Now, I have successfully picked a keyword with high ranking possibilities. The next thing is to customize it to look catchy. No big work here!
Now check them out:
How to lose weight around hips in 30days
How to lose weight around hips Fast
How to lose weight around the hips (7 hacks)
Don't overthink, it's something you can do in few minutes. Keeping it simple and catchy is the goal here.
The First Title contains a 'Time word' in it. These words attract Audience who are looking for fast result. Examples of 'Time Words' you can use are:
Minutes + Number (30min)
Hours + Number (7hours)
Days + Number (15 days)
Month + Number (2 Months)
The Second Title contains an 'Action Word' in it. In fact, using action words in a Title would increase the CTR (Click-through-Rate). This is because Action words sound strong and convincing.
Examples of Action Words you can use in your Post:
The Third Title contains a 'Number.' Adding a Number to Post Title as ever been working like magic. In fact, According to my personal understanding, (List Post) and (How to Post) performs well on Google than any other Post. You should consider writing more of (List Post).
If you want to know how to write a professional blog post, you must know how to construct a professional title. Even if your blog is multi-niche, you can't neglect proper keyword research, you don't just jump straight to writing a post without keyword research.
One of the multi-niche blog I admire is softsolutionslimited, Multi-niche blog is becoming a trend these days, let's leave that for another day.
STEP 2: WRITE AN APPEALING INTRODUCTION
After constructing a catchy title, the next thing is to deliver a world-class introduction. I don't overwork my brain in this aspect.
You can use any of the following Style to create an impressive post Introduction:
BE PERSONAL
This is one of my preferred Styles. You should address your Readers like a Friend, Make them feel like you already knew them before. An excellent way to do this is by telling them a personal story that reflects their problem.
Example:
Just one big idea. One big idea, and we can change the world."
I made the mistake of uttering those words in the back seat of a car many years ago in the company of some older, wiser colleagues.
source: Relevant magazine
ASK QUESTION
A question left unanswered is incomplete. If you start your introduction with a question that matches user search intents, they will continue reading.
Example:
Do you want to lose 10pound every week? I got something hot for you.
This example would trigger someone willing to lose weight to continue reading.
USE QUOTE
If you find an interesting quote from an expert, it can be an excellent opening for an introduction. The quote should be related to your Post Title.
Example:
'Most bloggers will spend hours writing a blog post, and then write their headline in seconds as an afterthought - Sean'
The above quote can be use as an introduction. If my post title is 'How to write a post Title effectively.'
Note: Your Blog is your personal space, use your own Style to deliver to your audience.
STEP 3: OUTLINE YOUR CONTENT
I gradually increased my writing skills by first outlining my key points before writing. By doing this, I can focus on each part of my Post thoroughly.
For instance, This particular Post took me 3days to compile. I already have my points outlined, so I am not in a rush to finish the whole writing in One seating.
Example:
The above image is the outline of this Post, it is divided into 7 key points. I plan to write 300 words per point (minimum). You did the calculation?, I would be writing 2000+ words.
Note: Your Blog Post should be at least 2000 words, Longer content performs well on search result. But don't force it.
So what next?…
STEP 4: WRITE YOUR POST
I have successfully outlined everything you need to put in place before you write your Post. Now, It's time you start writing. However, you can't just jump into writing without putting few things in mind:
Short Paragraphs: Using long paragraphs would hurt your reader's user experience. Have you ever left a Post because it's too jam-packed?
For me, yes. Once I notice there's not enough spacing in a Post, I quit reading because lengthy and chunky paragraphs hurt my eyes.
The best practice you should implement is to maintain 3 sentences per paragraph (maximum). It's even more essential to use shorter sentences.
Use Sub-headings: One other thing I hate is reading a long Post with Zero to little sub-headings. In fact, Immediately I read 300words in a Post without seeing another Sub-heading; I start to have a problem with that Post.
The best practice is, You should use more of sub-headings in your Post. It would enhance user experience and gives your Audience a natural breakthrough to their desired section.
Use Transitions: Transition is a way of jumping from one topic to another within paragraphs. In my first ever blog post (blogging in Nigeria), I wasn't so good with transition. If you want to touch another point or you want to link 2 ends together, You should use transitions. examples
In addition
First of all
Besides that
To sum up
In conclusion
To put it another way
Likewise
Nevertheless
For instance
Without a doubt
Do more Research: I spend more time doing research even when I knew what I want to write about. The point is, you should produce 10X better content than anyone on the search results.
Let's assume you have 7points to discuss in your Post, if you do more research, You can increase it to 10points.
Don't ever underestimate the power of research, Deep research would expand your Post relevancy.
Again, you should research the keyword you are writing on and check what type of contents are filling the top 10 results. Your job is to do better than them.
Seriously, If you really want to learn how to write a captivating blog post, you honestly need research.
Linking: This is the mistake I have seen beginners made frequently. There are basically two types of linking you should Practice.
Internal Linking and External Linking. If you link back to other posts on your Blog related to the one you writing, that's Internal linking.
If you link out to another Blog Post that's related to your own, that's external linking. You must perform both linking to boost your organic result.
STEP 5: INSERT A CTA (CALL-TO-ACTION)
After writing your post, you should add a Call-to-Action at the end. This means you should request something in return from your readers.
The purpose of your website would determine the type of call-to-action you would add at the end of your Post. It might be because you want to increase subscribers, Increase sales, increase readers, etc
Below are the most common CTA you can try:
Ask them to sign up
Ask them to Subscribe
Ask them to try a product for free
Ask them to Comment
Ask them to share your Post
Use Multimedia: In all my Blog posts, I add at least 5 visuals to them. This is because visual beautify your Post and provide additional information to your readers.
You can download free and no copyrights images from pixabay or design yours with canva.
I am a graphic designer, so I do most of my design myself. Maybe that's why I was able to design an eye catchy logo.
STEP6: PROOFREAD AND EDIT YOUR POST
See what an Irish poet says:
I was working on the proof of one of my poems all the morning and took out a comma. In the afternoon I put it back again

- Oscar Wilder
Did you see that? A prominent poet Oscar is taking his time to proofread and edit his poem, you should adopt that practice too.
I don't waste much time on this part because I have a tool that does that for me. I use Grammarly proofreader, It automatically detects Errors in My Post.

It would suggest I change some words, It would even provide synonyms to use as the replacement.

There's much that can be done with Grammarly, and I suggest you Sign up for an account now. There's a free and paid option, the choice is yours. (I suggest you go for a paid plan, full features accessible).
For the writing part, we are done. That is how to write a unique blog post, but you also need to make your Post search engine friendly.
You need to optimize your Post so Google and other search engines can display it as a search result.
STEP 7: OPTIMIZE FOR ON-PAGE SEO
After writing that original blog post, You need to make sure you adhere to Google's policy. Failure to do that, your Post might not appear in the search result.
So how do you make your Post suitable for search engines?
The answer is, you need to implement all on-page SEO. It is effortless.
For this part, I use Yoast Seo Plugin. It would help you do all the On-page Seo.
Install Yoast from WordPress and activate it. This is a full guide on how to use the Yoast plugin.
Voila, You are done learning how to write a quality blog post that would drive traffic. This is just a simple Blog Writing Format you can use.
Hand-Picked Post:
CONCLUSION ON HOW TO WRITE COMPELLING BLOG POST
The reason most new Bloggers fail is, they don't know how to write a perfect blog post. I have been in that situation before, those days when I would just pick any keyword and start writing without proper research, Formatting, Optimization, etc.
Bad days are gone, gone for good.
I believe with this Blog Post Template, you should be having an excellent start. If you continue pushing hard, you will start improving over time, then later become an expert.
Do me just one favor, I don't need two but only one. Kindly share this post, you might be helping somebody.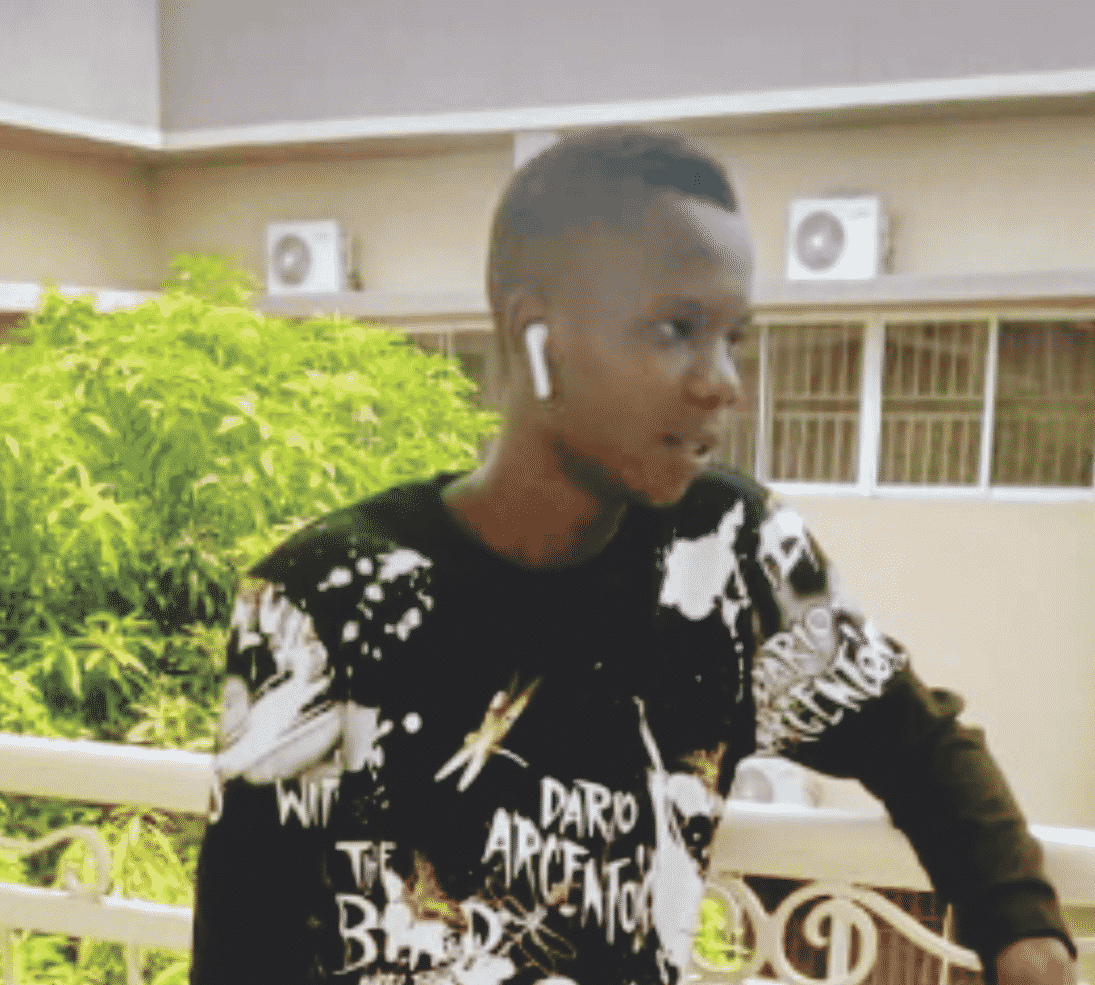 FOLAJOMI BALLO
I am a Digital Marketer, Blog Analyst. I help new Bloggers with powerful tips to grow their Blog Fast.